Your Crystal Roots Retreats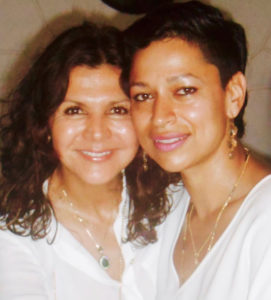 Zora & Nubia
Shamanic Healers
Your Crystal Roots Retreats hosts are Nubia Solano and Zora Singh. For over 20 years, they have been learning and practicing healing and transformational arts. For the past several years they each have been apprenticing with the Colombian shaman Mario, in leading sacred medicine ceremonies. Their main purpose and passion in life is to share their gifts in helping others to awaken to their truth and authentic Selves. Nubia and Zora's vision is to offer Crystal Roots Retreats as a heart-centered, nurturing, sacred space for transformation and growth.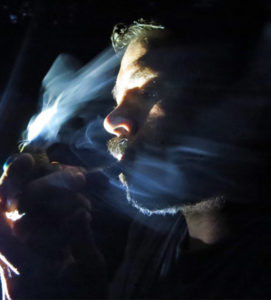 Mario
Shaman
Meet our Shaman Mario. He brings to North America, the sacred medicine practices and wisdom of the Taitas (elders) of the Putumayo region in Colombia. The medicines come from the interiors of the Colombian Amazon where it is blessed by the Taitas. He has been leading retreats for over 21 years, to a wide demographic of individuals.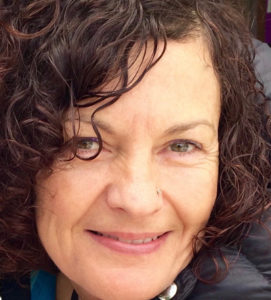 Andie Timar
Movement Based Expressive Arts Facilitator
Andie Timar has been a forever student of health/wealth in body, in mind and the spirit/soul. She has been a practitioner/teacher of yoga incl. tantra yoga for 15 years. Immersed in various modalities of dance and movement, Andie has completed White Belt training in Nia, and is certified in Shaking Medicine with Bradford Keeney. An advocate of new paradigms of leadership, and of conscious business, she is a graduate of the international Co-Active Leadership Program. She is a recent graduate of the comprehensive Tamalpa Institute training program in embodied creativity and movement based expressive arts. Andie is offering the principles and tools of this work in conjunction with medicine plant ceremonies.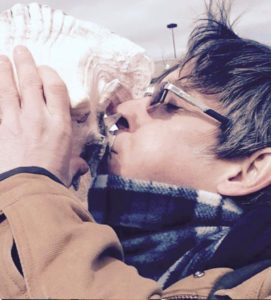 Michael Dancing-Eagle
Bwiti Healer
Meet Michael Dancing-Eagle, a healer, traditional counsellor, storyteller and dedicated father; Michael is also a student and teacher of the Bwiti, an ancient Indigenous spiritual path from equatorial Central West Africa. Studying deep in the jungles of Gabon with Bwiti Elders, Traditional Iboga Healers, Shamans, and having passed through various Initiations and Rites of Passage; he has since been given the right to conduct Ceremonies. His humorous take on life, his wisdom and calm demeanour provides a "Down to Earth" approach. You can count on him to provide an epic journey within.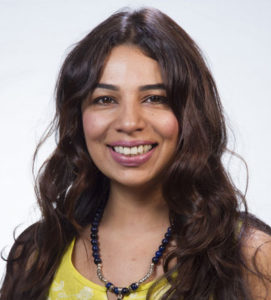 Ritu Singh
Intuitive guide
Meet Ritu Singh, intuitive guide and creator of Revolution by Ritu healing bracelets. Her creations are offered at Crystal Roots Retreats. All bracelets are made with real stones and infused with love. Each purchase goes towards raising awareness for sexual abuse and bullying. Part of the proceeds are donated to similar causes. Find out more at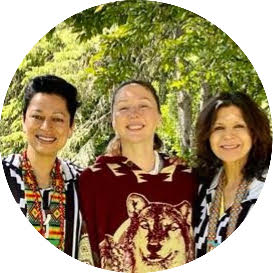 Dianne Solano
Orthomolecular Nutritional Consultant
Meet Dianne I. Solano, RNCP, ROHP, is a Registered Orthomolecular Nutritional Consultant Practitioner, a former teacher at the Canadian School of Natural Nutrition and an active member of the International Organization of Nutritional Consultants. Her practice has expanded into the field of functional medicine and has worked closely with elite clinical nutrition experts in both the US and Canada. She has spoken globally on the topics of applied clinical nutrition and have facilitated courses and lectures within various corporations. Find out more at http://www.senargy.ca/about.php